With a 2,500-square-foot showroom, Auto Paint Plus will open its new Post Falls location Monday at 3211 W. Seltice Way.
Owner Russell Lewis and his staff will continue to improve customer service with their expanding inventory 7:30 a.m. to 5 p.m. weekdays. He started the business in 2003 and moved from 205 E. Seltice Way. The mission statement is "We're not just selling paint. We're building relationships."
Phone 208-777-2908. Check autiopaintpluspf.com.
Capriotti's Sandwich Shop opens Monday
With a variety of foods on the menu and inside seating, Capriotti's Sandwich Shop will open Monday at 305 W. Appleway (the former Chipotle Mexican Grill location).
Owners Jameson and Aimee Angle will offer cheesesteaks, sandwiches, soups, salads, vegetarian sandwiches and standard beverages with seating for 30 customers. Hours are 10 a.m. to 9 p.m. daily.
Capriotti's started in 1976 in Delaware and has 110 places in 15 states. It has take-out, delivery and order ahead. Phone 208-771-7105. Check capriottis.com.
CDA Pet Market to open Monday
Located at 6424 Government Way (across from Silver Lake Mall), CDA Pet Market will open Monday.
Matt and Suzanne Tasos will offer natural and organic pet foods, toys, healthy treats, beds and crates for all pet needs. Hours are 10 a.m. to 6 p.m. weekdays and 10 a.m. to 5 p.m. Saturdays.
Phone 208-518-1029. Contact [email protected].
North Idaho Urology coming to Post Falls
With advanced treatments for urological conditions, North Idaho Urology will expand from Coeur d'Alene to a building under construction at 151 W. Third Ave., in Post Falls.
Starting here in 1976, the physicians and their staff treat urological conditions such as genitourinary cancers, prostate health issues, kidney, urinary tract and bladder conditions, incontinence, erectile dysfunction, vasectomy and more. Phone 208-667-0621. Check niurology.com.
Planned to open in December, the new place will have space on the first floor for an additional occupant. Phone Josh Beebe of Coldwell Banker Schneidmiller Realty at 208-699-7980.
Now the Tidbits
The Thomas George building planned for the corner of Third Street and Front Avenue would be 18 stories mixed with commercial places on the first floor and 60 condominiums above.
Watch for details on new buildings under construction for corporate offices for Rogers Burgers on Government Way and Caliber Collision by Metro Car Wash in Post Falls.
Memory Lane is moving from the Plaza Shops downtown to Silver Lake Mall.
Literacy Soul is moving in Post Falls.
St. Joseph's Ear, Nose, Throat & Allergy Clinic will have a new building at 849 N. Syringa, Post Falls.
Watch for commercial construction west of Highway 41 between 16th and Horsehaven in Post Falls.
EJC Billiards is new at 6235 N. Sunshine St.
Post Falls RV Campground is under construction at 70 W. Cabelas Way between the Cabela's store and State Line Walmart in The Pointe at Post Falls.
Many of 16 commercial lots are available in the planned Prairie Crossing Shopping Center in the northeast corner of Highway 41 and Prairie Avenue.
A burger place and cosmetic salon will be in the new building at Fourth and Lakeside.
A new building for Etco Services is under construction off Huetter north of Seltice and I-90
The PACR office building is under construction at 1857 W. Hayden Ave.
Breaking Bread Bistro will be where Davis Donuts was at Fourth and Best.
A sign on Wayne Drive in Hayden says "Future home of Blue Chip Chiropractic."
A new Pizza Hut will be in Hayden.
The Mill will be a four-story mixed-use building at Government Way and Mill Avenue with businesses on the ground level and 43 apartments above.
Consign Furniture has a "coming soon" sign southwest of the U.S. 95-Lancaster Road intersection.
An Express Exterior Carwash is being built in the 3400 block of Seltice in Post Falls.
Watch for construction in the northwest corner of Government Way and Hayden Avenue.
Club Pilates will be in Hayden Design Center at 9235 Government Way.
Cornerstone, a four-story commercial and residential building, is under construction in Riverstone.
Bruchi's quick service restaurant is planned for a new building north of the corner of Highway 41 and Mullan Avenue.
Watch for construction of Vantage Point Brewery across from Michael D's Eatery off Coeur d'Alene Lake Drive.
A Grease Monkey auto place will be at the Crossings in Athol.
Gentlemen Sausages will soon be in the former Abi's Ice Cream location at 112 Fourth St.
TownePlace Suites by Marriott Hotel is being built where the Outback Steakhouse was in the southeast corner of I-90 and Northwest Boulevard.
Lake City Deluxe Barbershop & Shave Co. will open June 1, in Suite 102 at 315 E. Lake Coeur d'Alene Drive.
Retro Arcade on Wheels game truck details will be here soon.
A new commercial and residential building, Midtown Centre, is being built at 821 N. Fourth St.
Watch for major changes with the Burger Bunker and Bunker Bar off Spokane Street in Post Falls.
Pearl & Tin will be in Suite 101 at 2605 N. Fourth St.
The old Black Sheep building west of Costco will be used for fire department training and demolished Monday.
The Den will be a new tavern at 761 N. Idaho St. in Post Falls.
The CD'A Corner Store is adding a kitchen and tables downtown.
Coeur d'Alene Nissan will have a major addition to its building off U.S. 95.
The Post Falls Pavillion food truck court will be near the Highway 41 and Horsehaven intersection.
Forty-two years ago this week the Rosdahls moved from Seattle to Coeur d'Alene during the eruption of Mt. St. Helen's. That was interesting. The ash would hurt vehicle engines so people stayed home. Many pregnancies resulted in the births of babies named Helen, Ashley and Dustin.
Contact Nils Rosdahl at [email protected]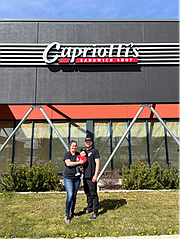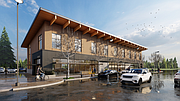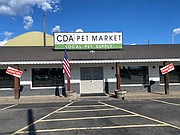 link