PPG: Record net sales in Q1 amid automotive backlogs, supply chain & raw materials access expected to improve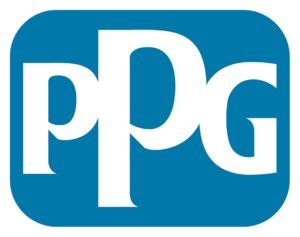 PPG: Record net sales in Q1 amid automotive backlogs, supply chain & raw materials access expected to improve
By Lurah Lowery
on
Market Trends

PPG President and CEO Tim Knavish reported to investors on Friday that the company's automotive OEM coatings business "benefited from solid global production growth and remains well positioned" but backlogs remain in the U.S.
"Fundamentally, the collision business is still very strong," Knavish said during PPG's April 21 earnings call. "And so if the body shops are able to get more cars through because they're able to improve supply on parts, improve labor, we're in a much better supply situation because most of our supply dynamics are behind us."
He said Q1 saw record net sales overall of $4.4 billion caused by higher sell prices contributing to PPG's ability to improve manufacturing efficiencies and overall cost discipline.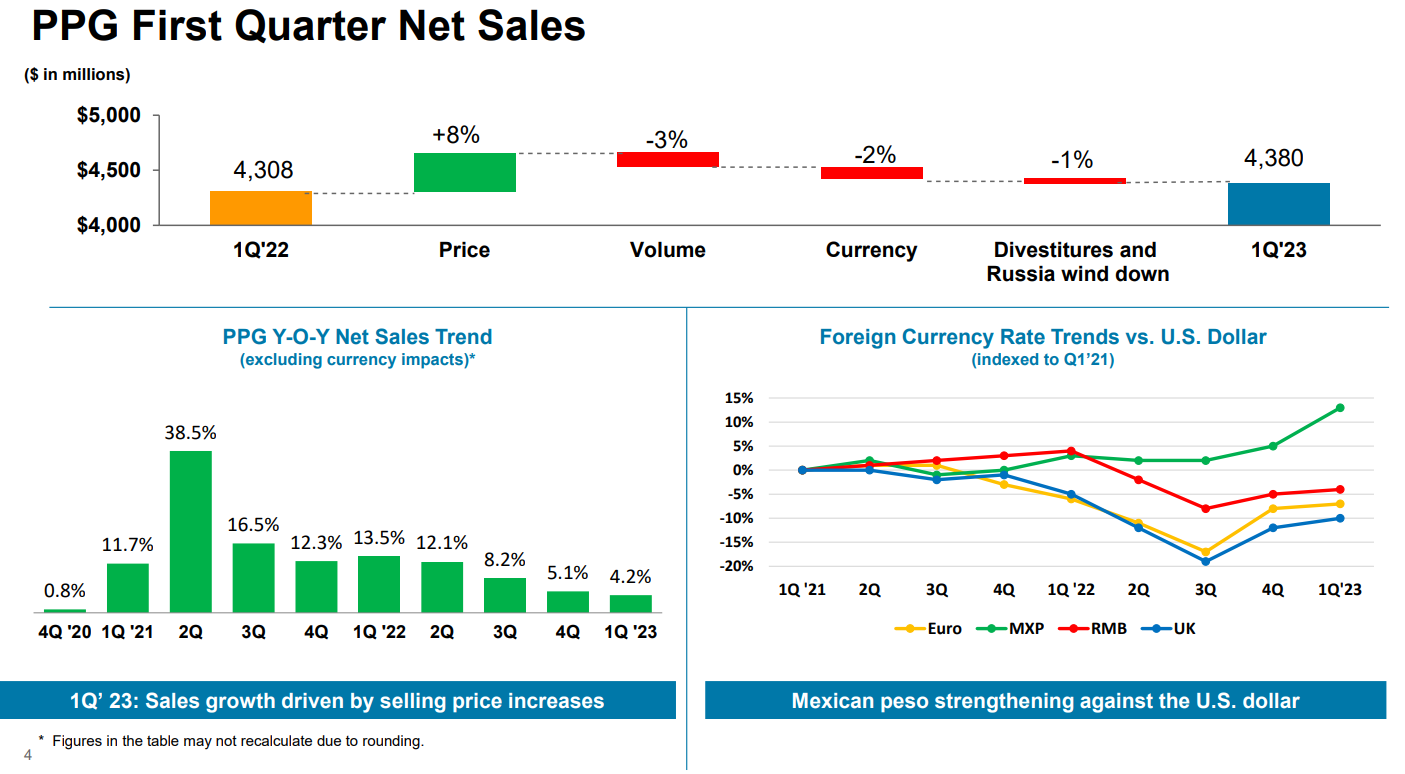 Refinish sales volumes are expected to be close to 2019 pre-pandemic levels in Q2. Performance Coatings net sales increased as higher selling prices in all businesses more than offset lower sales volumes, the impact of divestitures, the wind-down of business in Russia, and unfavorable foreign currency translation, according to PPG. In addition, adjusted earnings per share increased by 33% over Q1 2022.
"I have full confidence, high confidence, in our auto refinish business globally going forward as well as over the last several quarters because our key to key value proposition is best-in-class," Knavish said during PPG's April 21 earnings call. "…you really need to look at it over a multi-quarter basis just because it's hard sometimes to project the order pattern of our independent distribution.
"We have strong backlogs across the body shops, and it's really driven by two things other than paint. It's driven by parts shortages, and it's driven by labor shortages so those backlogs remain. The actual sellout to the collision industry remains strong. There's just some fluctuation in independent distribution ordering patterns."

Looking ahead, Knavish said PPG doesn't expect much to change compared to the Q1 other than "continued stabilization of economic activity" in Europe and modest demand improvement in China.
"In the U.S., we expect sequential slowing in economic activity in certain end-use markets, particularly those that are construction-related," he said. "Supply chain disruptions are abating, and we are already experiencing and expect further increases in commodity raw material availability."
PPG expects company restructuring and acquisitions to also "drive additional margin recovery momentum and related operating cash flow," Knavish added.
Gross profit earned by PPG, minus selling and administrative expenses, increased by 24% in Q1 compared to Q1 2022 primarily due to higher selling prices, which "more than offset aggregate cost inflation and the impact of lower sales volumes."
Automotive OEM coatings organic sales were sharply higher in Q1 with from higher sales and global selling prices.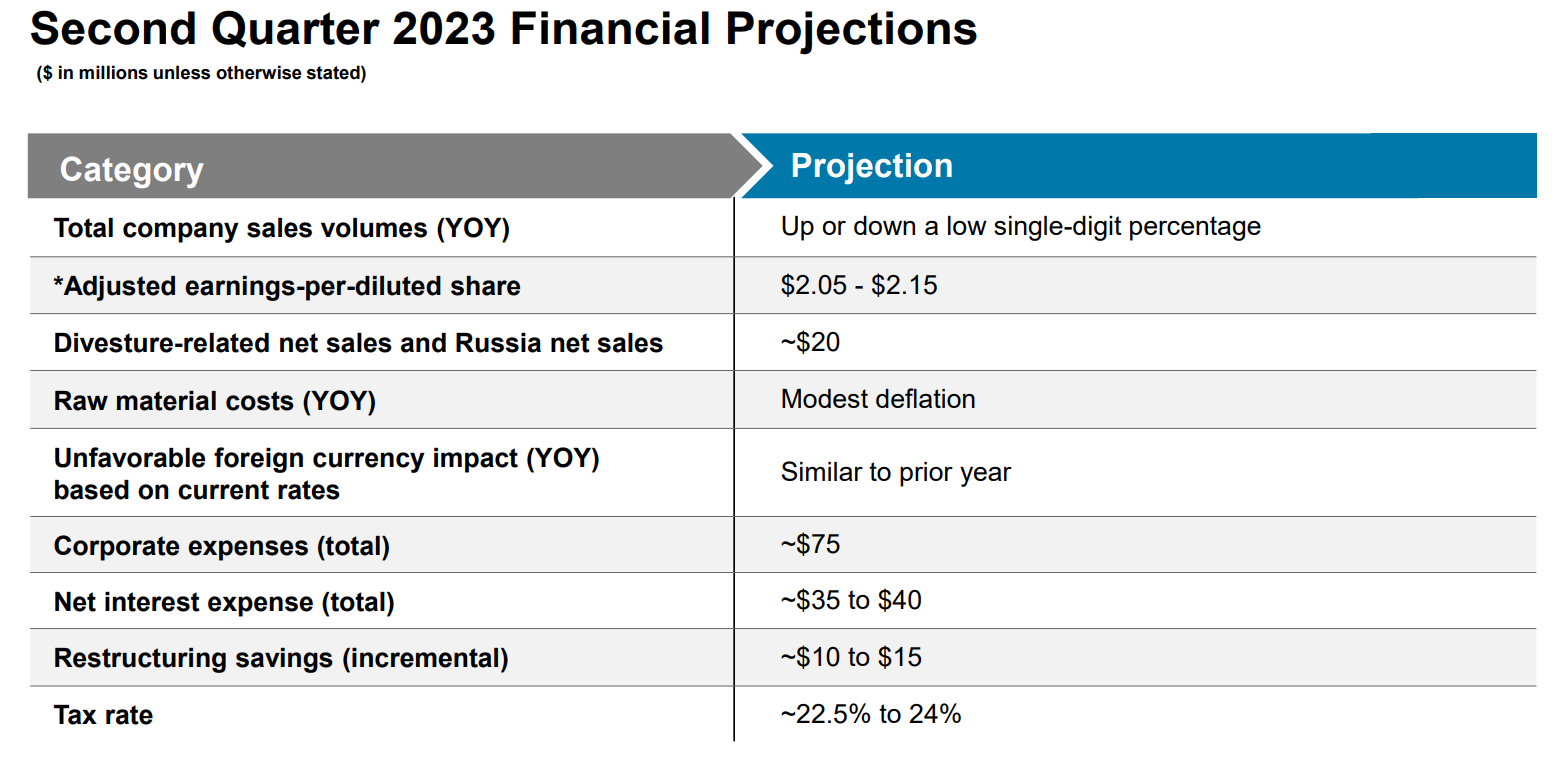 Images
Logo and data graphs and charts provided by PPG
Share This:
Related

link