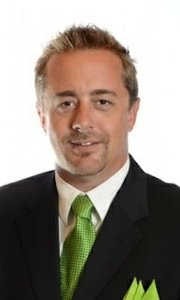 • Auto Mall chief: Can't depend on sales to survive
• Investing $250,000 in service's September launch
• First-half sales 'through roof' if sector's orders met
By NEIL HARTNELL
Tribune Business Editor
A Bahamian dealer yesterday revealed it will imminently launch its Automotive Art subsidiary in the belief operators cannot survive on vehicle sales alone despite an industry-wide 60 percent increase for the 2023 first-half.
Fred Albury, the Auto Mall chief, told Tribune Business that "if you just depend on vehicle sales to keep you going you're not going to be around long" as the group prepares for its specialist auto paint and accessories affiliate to begin operations next month following a $250,000 investment at its existing Wulff Road property.
Pointing to the auto industry's cyclical nature, with dealers "scrapping and fighting to keep our heads above water" in four out of every ten years, he said it was vital that companies expand beyond sales and into value-added services that boost profit margins and customer loyalty.
The Auto Mall chief spoke out after Ben Albury, the Bahamas Motor Dealers Association's president, told this newspaper that industry-wide sales for the first six months of 2023 had risen by 60 percent compared to the same period last year when 833 vehicles were sold.
Declining to provide the figure for the 2023 first half, he added that sales at his firm, Bahamas Bus and Truck, would be "through the roof" if suppliers could sort out their post-COVID supply chain woes and provide the correct amount of inventory to meet local demand. Ben Albury also said that if current industry "trends continue", total sector sales might surpass 2022's full-year figure by the third quarter's close at end-September.
Fred Albury, though, suggested that this spike might be "temporary" given that individual dealers will have benefited from a number of government fleet deals that boosted overall industry sales during the six months to end-June 2023. He pointed, as an example, to the "100-plus" truck and vehicle re-equipping of the Royal Bahamas Police Force that occurred several months ago.
"In this industry, you get ten years," the Auto Mall chief told Tribune Business. "Out of that ten years, you get through three relatively good years, two to three so-so years, and the other years you are scrapping and fighting to keep your head above water. It's a cycle. You have to know when to hold and when to fold out there.
"The other thing I'm trying to do is have these add-ons to the sales to increase our profit margins. We're expanding operations to take on more of those areas such as paint and body work. We're about to launch a paint supply company called Automotive Art, which is very specialised auto paint and accessories. We've closed a portion of the property on Wulff Road, changed out the shelving, put in inventory, so it's about a $250,000 investment.
"We're doing that from our Wulff Road location and will hopefully launch that in the next 30 days. We've had our first shipment of materials, the equipment is in, and we're hoping by the middle of next month to be up and operating out there. People are going to need tyres, people are going to need batteries, people are going to need wheel alignments, they're going to have dinks to their cars here and there, so we've started looking at the add-ons."
Fred Albury said Automotive Art's launch will add a further five jobs to the group's workforce, with a further one-two posts in bodywork and repair. "We're also looking for qualified technicians," he added. "Trained technicians in The Bahamas are in very short supply. We have people who can to the brakes, do oil changes, but can they do computer diagnosis?
"We might have to import the talent that's needed, especially as vehicles shift from internal combustion engines to plug-in hybrids and electric. We've found that with the BMW brand. It's difficult. Fortunately, there's a few Bahamian we have been working with and they're doing a great job."
Meanwhile, Ben Albury told Tribune Business the industry's 60 percent first-half sales increase "seems unreal" even though it built on the 40 percent rise recorded for the 2023 first quarter. "Last year was way behind that,"he added of the 2022 first-half comparatives. "We're up drastically. That's a substantial increase. That's very, very encouraging. Hopefully it's a sign of things to come. 
"If that trend continues, hopefully we should see an improvement over last year. If we continue this way, by the end of the third quarter we will be around what we did for the entire year for last year. Some dealers are up more than others. That, too, depends on market activity and also inventory. I know that if I am able to get what I am ordering my sales would be up by an even higher amount. I'm still having challenges with vehicles and parts."
The Bahamas Bus and Truck general manager said that while Japanese manufacturers had caught up and eliminated the post-COVID backlog, their US counterparts were still enduring supply chain challenges. "It just goes to show you can't stop the world for a month," Ben Albury added. "I would have figured by now all of that would be caught up, but there's still some challenges there….
"From my perspective, with the availability, if I were able to get what I was ordering my sales would be through the roof. I'm just praying that improves. My suppliers are seeing it as well. In our monthly meetings, they see pretty much what they've sent me is gone not long after they've sent it. I keep getting promises as to when it will level off, but have given up counting on those promises."
Ben Albury said the ability of suppliers to match his vehicle orders had improved "slightly" in recent months, but added: "They've cancelled all of my Wrangler orders for the remainder of the year and that's one of my top sellers. The Jeep Renegade, if we order 20-30 at a time, we might get three to four or seven to eight. It's levelling off. It's a slight improvement, but not greatly aligned with where we need to be."
However, Fred Albury, while agreeing that 2023 first half half sales were robust, forecast a slight easing during the final six months of the year. And, in a nod to the vehicle availability woes still plaguing many dealers, he added: "Whoever has inventory is king of the hill."
"Sales have been strong for the first half, I think all around," he added. "The supply chain is still having an effect so it depends on who has inventory. It's very similar to what happened last year. I think in the second half of this year we might see things balance out a bit more. Supply is starting to pick up and demand is starting to taper off a bit. 
"Some brands have managed to be up because they had some government fleet deals, but that might probably not be happening in the second half of the year…. The Government has been on to me about the supply of certain vehicles; I don't want to say which department, but I could not get them as Toyota could not provide them, so they went to Ford. Whoever has inventory is king of the hill.
"The market is also price sensitive when it comes to new vehicles," Fred Albury continued. "We've seen Suzuki sales significantly increase, and Hyundai as well. People are shopping around that $30,000 price line. The BMW sales are still strong out there, and Toyota is doing well but they have had some supply issues.
"I think, all in all, this year will be on a par with last year. The fleet deals have helped some brands in the first half of the year and the second quarter, but those won't be repeated so things will balance out in the second half of the year. 
"From a business point of view I'd rather have a strong flow of inventory coming in and not discount for fleet deals. You want to squeeze every dollar out of a sale and not discount. On fleet deals you're expected to discount because of the volume of vehicles being bought."
link