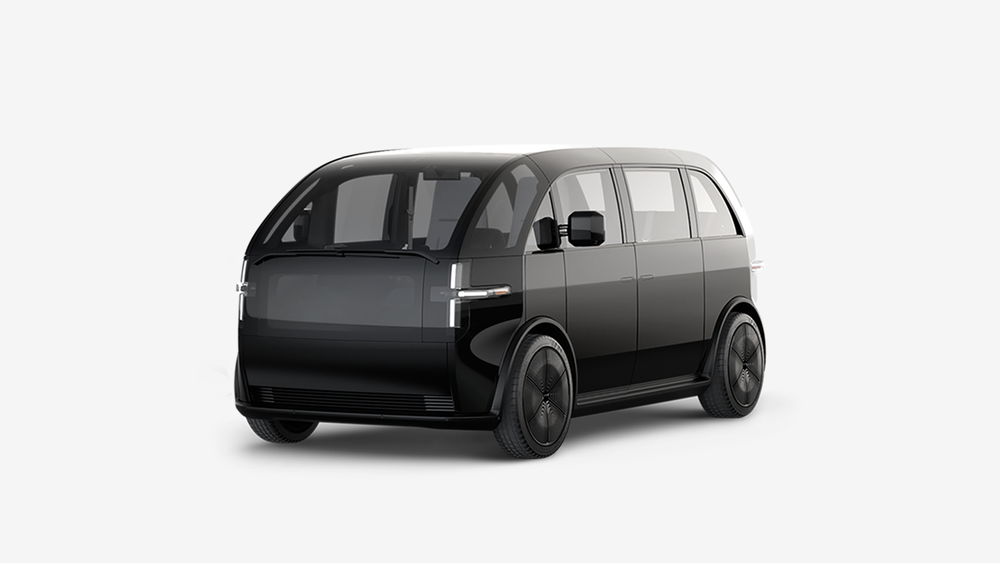 Canoo, based in Bentonville, Arkansas, lost $125 million in the first quarter of 2022, versus a $15 million loss this time last year. Most concerningly, Canoo stated it has "substantial doubt" that it could continue as a going concern due to the timing of its funding announcements.
At the end of March 2022, the company had $105 million in cash and cash equivalents, and claims it expects $600 million in accessible capital to start production of its Lifestyle Vehicle in late 2022. Half of that capital comes through PIPE financing, while the other half comes from a universal shelf Canoo has filed for.
The company has more than 17,000 pre-orders for its pod-shaped part-van-part-mpv, and has also committed to delivering several customized versions to NASA by June 2023 for use as crew transportation vehicles for the Artemis space program. Both of those approaching deadlines will be further weights around Canoo's neck as it races to start production.
Adding to Canoo's woes are an ongoing SEC investigation relating to its SPAC merger with Hennessey Capital Acquisition Corp. IV and subsequent public listing in 2021, driven by multiple executive departures including both of its founders, and lawsuits lodged by shareholders. The startup is also suing one of its largest shareholders, DD Global Holdings, in response to allegations that the company broke a 'short-swing profit' rule that applied to company insiders.
These challenges are an unwelcome distraction for a startup that has, otherwise, been met with widespread praise for its innovative EV concepts. Some of the developments that set Canoo's vehicles apart include:
Body on frame construction, allowing a single robust frame design to underpin multiple different models
A 'packless' battery setup, with several individual battery modules mounted to the frame, allowing easy reconfiguration for different applications and price points, along with easier maintenance and replacement, while also being battery format and chemistry agnostic, allowing updates in the future• Plastic body panels on top of a steel body structure, meaning vehicles are assembled in their finished color, completely removing the paint shop from the production line
A steer-by-wire system eliminates the mechanical connection between the steering wheel and the front axle, giving Canoo the flexibility to situate the driver with 'forward controls', or easily reconfigure this for another model
The flat, 'skateboard' frame and steer by wire system gives substantial interior space, with the ability to easily adapt that space to various applications, such as a delivery van, or a 7-seat family vehicle.
2022 will be the year when we find out whether Canoo will float or sink. We think there are three potential ways Canoo's fortunes might play out:
Optimistic – Canoo accesses the $600 million it has in available capital and this proves to be enough to put the Lifestyle Vehicle into production. Like Tesla, Rivian and Lucid, reviewers shower the vehicle with praise, driving consumer hype, investor confidence and the number of reservations. Also mirroring those aforementioned EV startups that successfully made it to production, Canoo would likely face further teething problems as it battles to ramp up production of the Lifestyle Vehicle, which could lead to price rises or the removal of cheaper models from the range. For the most part, however, a steady stream of reservations and a recovery in the share price puts Canoo on firmer footing as its sales grow.
Pessimistic – Canoo runs out of cash before it can reach production of its Lifestyle Vehicle. Its remaining assets are sold off to cover investor losses and it's consigned to the pile of EV startups that showed decent promise but ultimately made nothing but vaporware.
Third-party bailout – If Canoo is unable to reach full production of the Lifestyle Vehicle without running out of cash, another option would be to lean on financing from a third party. Large Chinese funds such as Evergrande, for example, have shown an interest in EV startups in need of cash. While this would likely mean sacrificing some control over the company's business direction, it would also give Canoo a last-ditch option to bring its EVs to market.
This article was first published on GlobalData's dedicated research platform, the Automotive Intelligence Center

link