As supply chain pressures start to abate, Mexico's favourable cost and trade structure includes tariff-free agreements across major markets in North America and Europe, and high-potential markets in South America. That means its model portfolio is set to grow and the carmaker is looking to control the complexity of production and maintain cost and efficiency for international parts and vehicle shipments with the latest digital tools.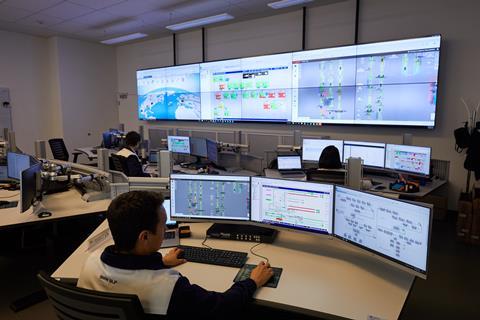 One of the key innovations at the plant in San Luis Potosi is a single control centre that gives an overview of all the technology in operation. That enables the plant, for example, to adjust the assembly line in response to a problem in the body shop or paint shop, according to Harald Gottsche plant director and CEO of the San Luis Potosi plant. The facility also use systems that highlight unnecessary energy consumption to reduce waste and generate savings.
Control centre
The plant is currently setting up a digital control room to give it greater visibility over the arrival of components.
"We basically created a clear overview of what is being packed into containers at suppliers or in Germany at the packaging plant and where these containers are," Gottsche said.
This makes significant savings possible in shipping as the hire of returnable containers for carrying parts results in additional charges after day 14 of continuous use.
"We created these indicators on where the containers are, where the consumption is and we also used that to put into cloud data and also created artificial intelligence algorithms," said Gottsche.
That information is enabling BMW to make predictions with an accuracy of 99% from when a container of parts is loaded in Europe whether that container is going to be on time or whether it will incur more costs.
"And with that we could basically reduce our monthly rental cost for these containers from €120,000 ($117,000) to less than €30,000," Gottsche said.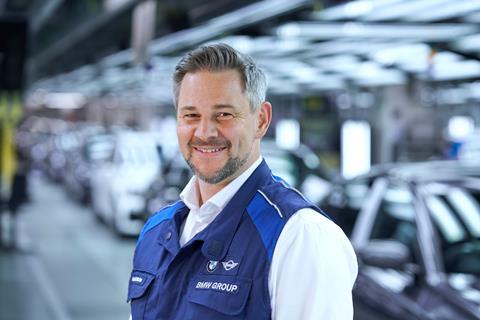 Read more about manufacturing and supply chain developments at BMW's plant in San Luis Potosi in an exclusive interview with the operations president and CEO, Harald Gottsche, in Automotive Manufacturing Solutions, a sister publication to Automotive Logistics. Read full interview with BMW Mexico's Harald Gottsche
RFID quality control 
The plant also makes use of radio frequency identification (RFID) to ensure that cars are always fitted with the right parts to avoid the risk of mixing up of specifications.
"The major effect of the RFID tags that we use on part numbers is that we have full quality control, we can fully check and are 100% sure that the right part is in the right car," Gottsche said.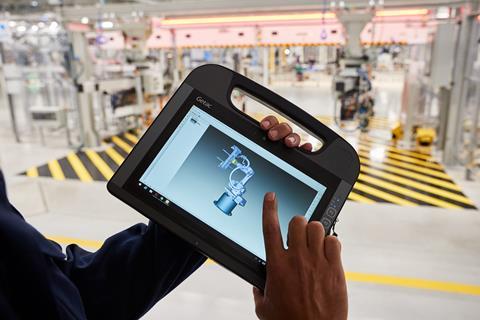 This is very useful for BMW given the product complexity at San Luis Potosi with different cars for almost 70 markets and a high variety of options. It is also useful for the product lifecycle because it gives BMW all the data necessary for any quality actions, such as recalls.
Individual pieces of equipment at the plant can be scanned with a QR code that makes it possible to pull up instruction manuals and maintenance records, as well as photographs, of their individual components to ensure that the faulty part is being replaced with exactly the right replacement. 
Siegfried Jung, vice-president of production control, at BMW's San Luis Potosi plant will be talking at next week's Automotive Logistics and Supply Chain Mexico conference in Mexico City
Data retrieved from equipment also enables more precise predictive maintenance, Gottsche explained.
"We try to use all the data that the equipment is giving us and to look for abnormalities," he said. "Today's equipment has lots of sensors and data in it, current consumption, temperature, to predict failures."
Gottsche said that the process required a lot of data collection and knowledge application, but that was something his team was doing for critical equipment, in the paint shop for example, where it really paid off.
BMW has also recently opened a new $100m logistics centre next to its US assembly plant in Spartanburg, which is based on iFactory principles. The 93,000 sq.m facility consolidates two offsite locations and is dedicated to logistics for BMW's X models.
link